Ultra Handy Japanese Related Links
A handy list of Japanese related links from around the Interweb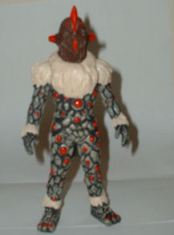 This isn't intented to be an exhaustive list of all the Japanese websites out there - just the ones I've found particulary handy or clever. Feel free to add suggestions at the bottom of this page
As the undisputed daddy of all the Japanese resources out there Jim Breens's page has to go first on the list. Is the home of the JDIC Online Japanese Dictionary and a long list of Japanese related sites
Loads of useful info for anyone thinking of travelling to or working in Japan. The Gaijinpot forum used to be especially useful for getting advice (warts and all) from gaijins already residing in Japan. Unfortunately it is no longer open for new posts but you can read historical stuff
Came across this site when googling for some basic facts about Kanji. This dude has put a massive amount of effort into explaining Kanji in an interesting way. When I get round to learning Kanji properly this is where I'll start
As the name suggests this is relevant to anyone thinking of going to Hokkaido. Offers a free email service for stuff going on as well as a paid service for jobs (can't vouch for that as I haven't tried it). On the list as Ken took the trouble to reply personally to me when I emailed him a question when I was thinking about living in Sapporro. Thanks dude!
A busy forum and loads of lessons on all aspects and levels of the Japanese language. Another site
Ok, Ok, I'm sure most people probably know about this but it's so handy it's worth including. The company seems to be ticking over quite nicely considering it was started off by two dudes for a university project!
Know another ultra handy site ?- let us know about it....
comments powered by